Spaces
We invite you discover the main rooms of Palau Güell in a visual interactive way. You can visit the central hall on the main floor, the roof with its chimneys, the former stable and coach house and Eusebi Güell's office, and enter the private world of the bedrooms. These are just a few of the areas awaiting you.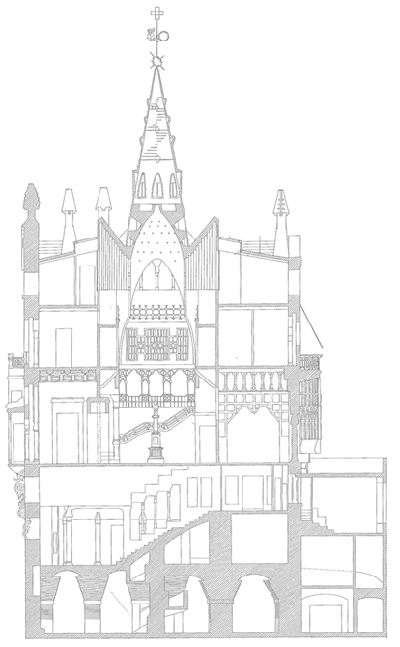 Facades
The main and rear facades of Güell Palace, made from a variety of materials (stone, iron, wood and vitrified tile), hide its sumptuous interior.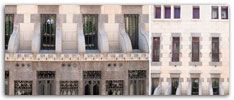 Rooftop
The roof is one of Güell Palace's magical corners and is outstanding for its twenty chimneys and central spire, which is 15 metres high.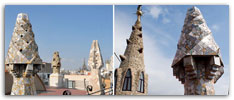 Attic
The attic floor is where the household chores were done; there was a laundry room and a kitchen, along with eleven servants' bedrooms.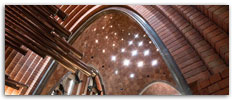 Bedroom Floor
This floor was used only by the family and contained the parents' and children's bedrooms and the bathroom. The whole floor is laid out around an ambulatory, a windowed gallery overlooking the central hall.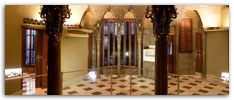 Mezzanine
The mezzanine floor, between the main floor and the floor where the bedrooms were located, is where we find the balcony or minstrels' gallery where the musicians sat for concerts.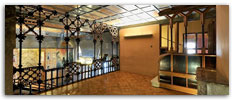 Main Floor
Once we reach the main floor, the building starts to resemble a palace. The rooms on this floor are on either side of the central hall, which is as high as the building.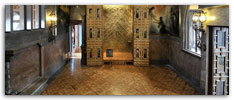 Mezzanine Floor
The mezzanine of Güell Palace housed offices. Here we find Eusebi Güell's business office and other rooms used for administration and archiving, such as the library.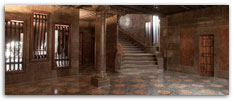 Ground Floor
Entrance to the Güell Palace was through double doors from the street. The doorman and coachman services were carried out from the ground floor.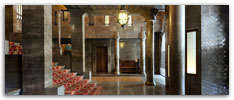 Basement
The basement of Palau Güell was formerly the stable. Access was from the ground floor via two entrances: a gentle ramp which the horses went up and down and a steep cobbled spiral ramp which the people used.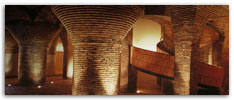 Discover the Palace
The Palau